Join the Team by making a secured donation:
Teaching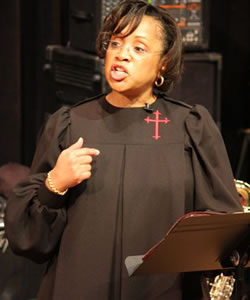 Hebrews 5:11-14 (NLT)
11. There is so much more we would like to say about this. But you don't seem to listen, so it's hard to make you understand.
12. You have been Christians a long time now, and you ought to be teaching others. Instead, you need someone to teach you again the basic things a beginner must learn about the Scriptures. You are like babies who drink only milk and cannot eat solid food.
13. and a person who is living on milk isn't very far along in the Christian life and doesn't know much about doing what is right.
14. Solid food is for those who are mature, who have trained themselves to recognize the difference between right and wrong and then do what is right.
Isaiah 5: 13-14

13. Therefore my people are gone into captivity, because they have no knowledge: and their honorable men are famished, and their multitude dried up with thirst.

14. Therefore hell hath enlarged herself, and opened her mouth without measure: and their glory, and their multitude, and their pomp, and he that rejoiced, shall descend into it.

The Mission of the One Lord Teaching Ministry is to bring all Jewish People and Gentiles (Non-Jewish People) into the knowledge, power and grace of: "One Lord, One Faith and One Baptism." (Ephesians 4:5) God wants His Word delivered clean and simple so that knowledge will come to the unsaved as well as the Saints. Through the teachings of One Lord Teaching Ministry, God gives His children knowledge as a way of escape from the mouth of hell.

The Gospel Mandate for One Lord Teaching Ministry is to add to the, "great multitude, which no man could number of all nations, and kindreds, and people, and tongues." This is the number that will stand, "before the throne, and before the Lamb, clothed with white robes, and palms in their hands." (Rev 7:9)

Join me as we spread the Gospel of Jesus Christ to the World!
Amen. Amen. Amen.